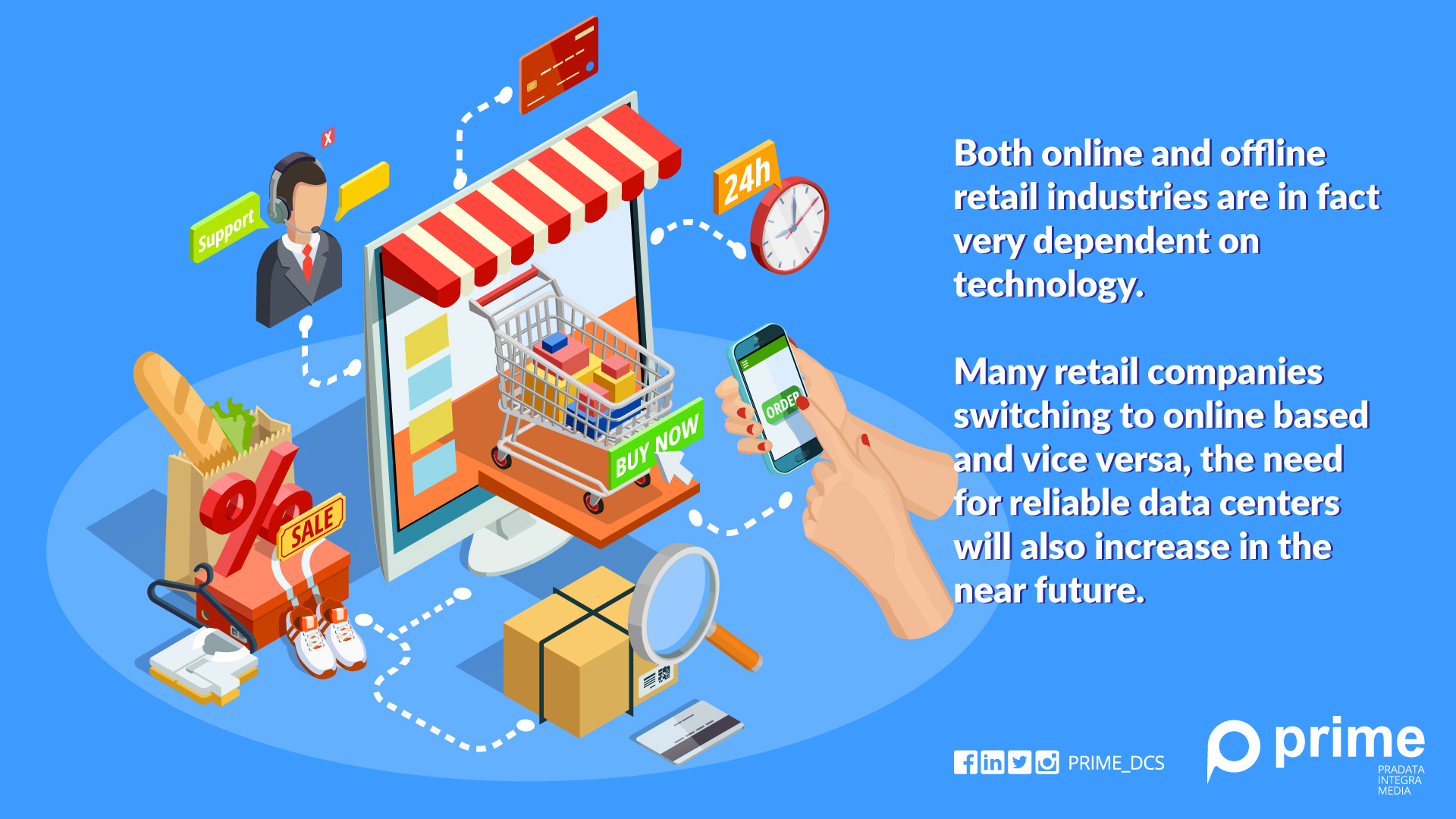 March 6, 2019 6:31 am

|

The retail industry is a highly dynamic and rapidly changing sector under the influence of technology. World-renowned brands are starting to get depressed with the emergence of a new, more practical and fast-paced retail industry based online. In some developed countries such as United States and United Kingdom had many stores and outlets were closed and swallowed by the existence of e-commerce that is growing rapidly. Even in 2030, half of the population of the offline store is predicted to be eliminated by the pace of e-commerce growth and delivery services.

On the other hand, this condition also creates problems among the online shop industry. This is because new players in online business must compete with giant online retail companies such as Amazon and Alibaba. The old players are busy to make the services they have the most practical. On the other hand new players who have just switched online focus on shortening their product distribution chain by directly connecting factories with consumers.

In 2017 Amazon was listed as the third largest retail company after Walmart and CVS according to Forbes magazine, while Alibaba was ranked 6th. Then how fast technological developments change all of that? Both Walmart and CVS were founded in 60's. It had dominated the market for quite a long time before the birth of a new competitor, Amazon, which was founded by Jeff Bezos 30 years later in 1995 which on the last year was able to gain $ 178 Billion in profits. Shortly after Amzon was founded, a new competitor, Alibaba, was founded too by Jack Ma, a former English Language teacher in 1999.

Currently there are several retail companies that are growing rapidly without assistance from physical stores and only rely on online stores, including VIPshop, JD.com, Ebay, and so on. They are able to compete even some of them can surpass the success of companies that have offline stores. With the latest technology that is increasingly sophisticated and practical, it facilitates online retail business activities so many companies shift focus and move to online retail as well.

The main target of these brands is to attract millennials who used internet and smart phones in most of their lives. These are the ones who overhaul the market pattern that tends to be conventional as it is now. They no longer go to fast food restaurants to eat, no longer eat cereal for breakfast, no longer like to collect jewelry, they prefer watching Netflix or Youtube rather than on cable TV.
These millennials are creating new demands in the retail industry, namely the need for data centers and technology. It is undeniable that currently technology plays a crucial role and is important for the running of a retail business. Starting from providing new tools or devices, business models, and revenue streams. With the help of technology, retail companies can focus more on meeting their consumers' needs, facilitate shopping access, increase the speed and accuracy of services by offering products that are more relevant to each consumer. For physical store owners, technology can help them calculate the percentage of visitors who come every day and make a report that makes it easier for them to conduct analysis and planning their sales strategy in their stores.
Besides all of that, the existence of Augmented Reality (AR) creates new experiences that make the retail industry become more attractive. In the retail world AR technology can also be used to attract customers and interact with customers more real. The AR can guide customers and offer special offers such as discounts and advertisements that can increase sales. Coupled with the interaction through the touch screen that can give customers better experience by shopping in a more interesting way.
Although offline companies find it difficult to beat online-based companies, many offline companies are shifting some of their business processes online, such as the shopping experience adopted by Apple, one of the most successful companies in the world. All items produced by Apple can be purchased online and even his retail company is one of the largest in the world. That could be happened due to Apple's attractive interior design and shop architecture. Besides, Apple is also supported with fast Wi-Fi networks, a solid data center infrastructure that can keep hundreds of devices online at the same time. The iPad, which is their superior product, functions as a device that monitors all their business activities, not only in one store but also in connection with all the retail networks they have. For Apple, having a physical store is not an obligation, but a proof of existence that they must guard to be superior compared to their competitors, who are only based online.
Thus both online and offline retail industries are in fact very dependent on technology. With many retail companies switching to online based and vice versa, the need for reliable data centers will also increase in the near future. Speed, security and stability are the most sought-after things by companies in building their data centers.
---
Tags: augmented reality, Data Center, e-commerce, global trends, retail industry, technology